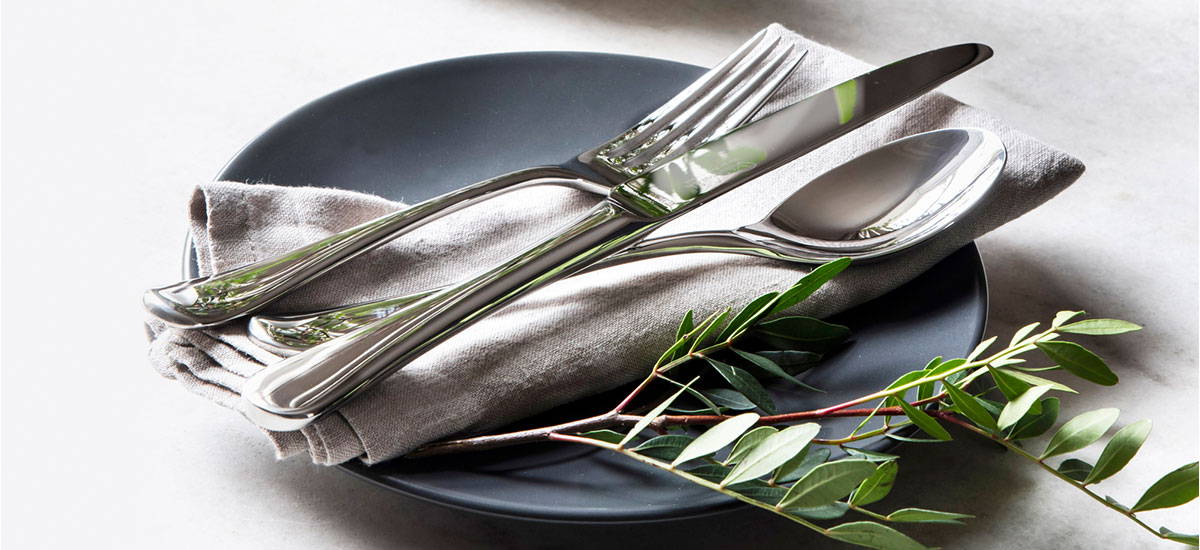 TIMELESS DESIGN - CLASSIC PIECES THAT WILL LAST A LIFETIME
Choose cutlery wisely and it will stand the test of time, bringing as much elegance and style to your dining table in 50 years as it does today. An investment in quality and beauty.
Robert Welch's 20th-century design icons look as contemporary now as when they were first produced. Our commitment is to creating collections that last a lifetime - timeless design you'll want to pass down for future generations to enjoy.
---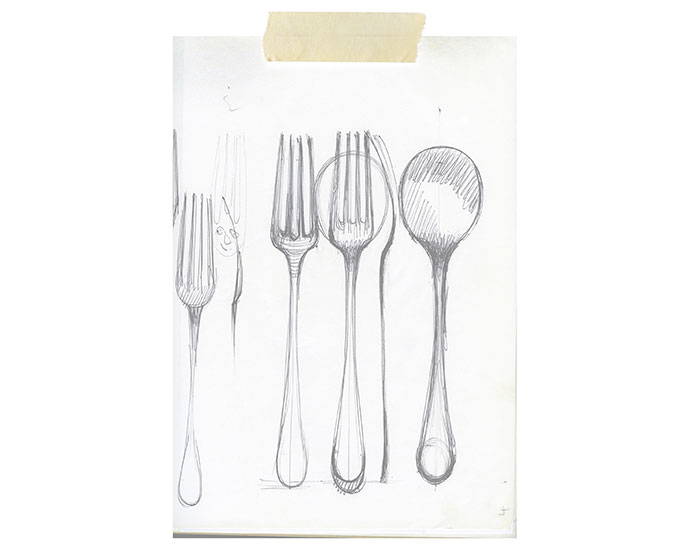 Radford is an evolution of Premier, a pattern originally designed in 1984 by Robert Radford Welch (1929-2000). It offers a modern 'take' on the shape and weight of the elegant Georgian cutlery that inspires it.
During the 1970s the workshop had often been asked to hand-make replacement knives. Ivory handles and carbon steel blades were replaced with silver handles and stainless-steel blades to fit closely and sympathetically with customers' existing Georgian spoons and forks.
So frequent were the requests for replacement, this led to the design of a new pattern. Premier was made in Sheffield and available in solid silver, silver plate and stainless steel.
Radford - restyled, renamed and re-launched in memory of Robert in 2003 (it takes his middle name) - remains a classical English design. It owes its origins to the contours and balance of traditional 18th century cutlery, a heritage imbued with timeless appeal.
Radford cutlery is a perfect example, a modern classic, often thought of as "perfection in the hand", with an extensive selection of over 70 individual pieces.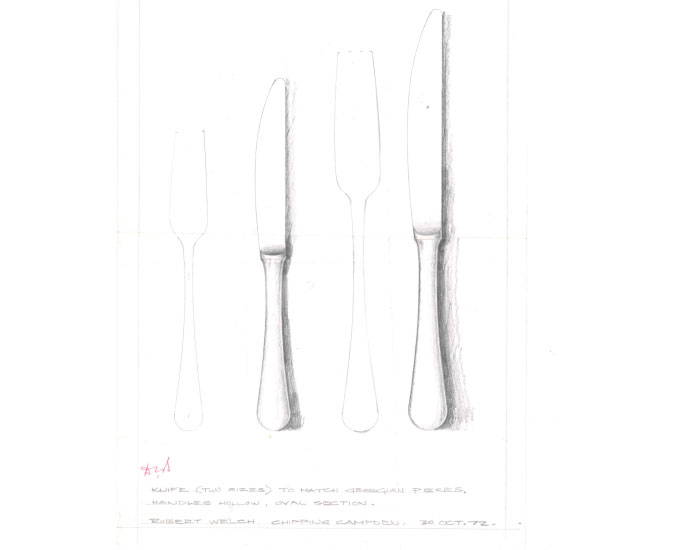 ---