A hearty way to cook up leftovers from your Christmas dinner, stir up this vibrant dish to enjoy with your family.
---
COOKING TIME:
Prep - 10 minutes
Cook - 5 minutes
---
For the rice:
- Leftover turkey, sliced or shredded
- Pomegranate seeds from one large pomegranate or 200g of ready prepared seeds
- 100g flaked almonds, lightly toasted
- 100g white basmati rice
- 250g wild rice
- A large handful of shredded or thinly sliced greens or leftover sprouts
For the dressing:
- 3 tbsp olive oil
- 1 tbsp honey
- Juice from 1 orange
- 1 tbsp fennel seeds. toasted and ground
- Seasoning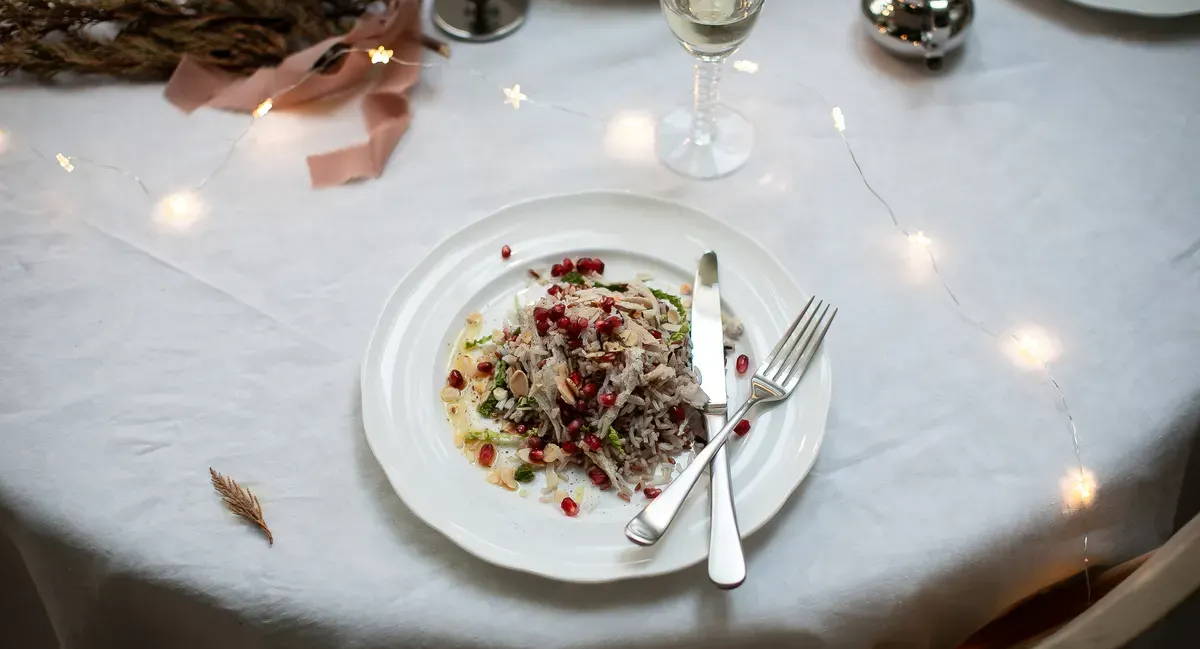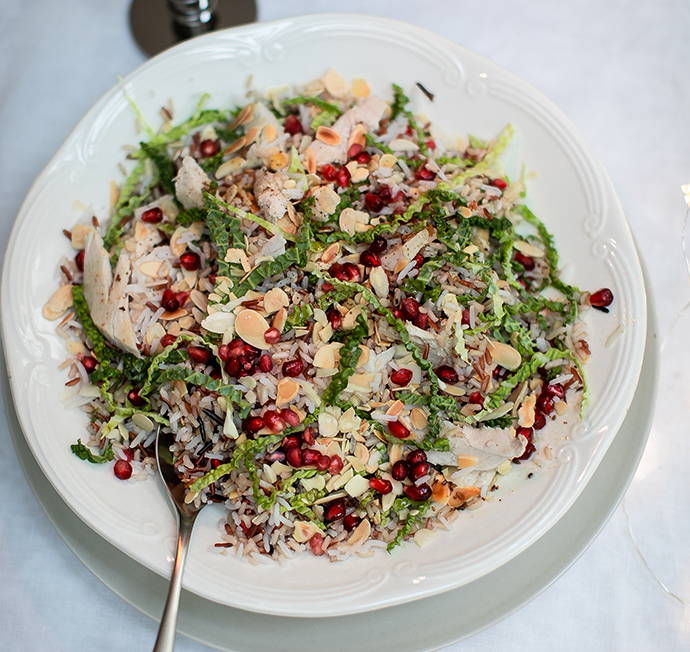 1 - Place the rice in a large pan and add water so that it comes about 2 cm above the level of the rice and stir. Bring to the boil then simmer gently with the lid on the pan for 10 - 15 minutes. Drain any excess water and fluff up with a fork.
2 - Put a dry frying pan over a low heat. Add the almond flakes and toast for 5 minutes or so unto golden. Remove from the pan, placing in a small bowl to cool.
3 - Tip rice onto a large plate or serving platter. Add the pomegranate seeds and toasted almonds, reserving a tbsp of each.
4 - Add the raw shredded greens ( or lightly steam if preferred ) or if using leftover cooked sprouts, thinly slice these before adding to the dish.
5 - Tear or shred any leftover turkey into bite size pieces and add to the rice. Mix all together.
6 - Make the dressing. In a dry frying pan, toast the fennel seeds for about 5 minutes. Allow to cool then grind in a pestle and mortar or with the back of a spoon.
7 - Add the crushed seeds to a jam jar or bowl, add the other ingredients and shake or stir well until combined.
8 - To serve, drizzle half the dressing over the rice. Scatter the remaining spoonful pomegranate seeds and toasted almonds over the top. Put the remainder of the dressing in a small jug to serve with the rice.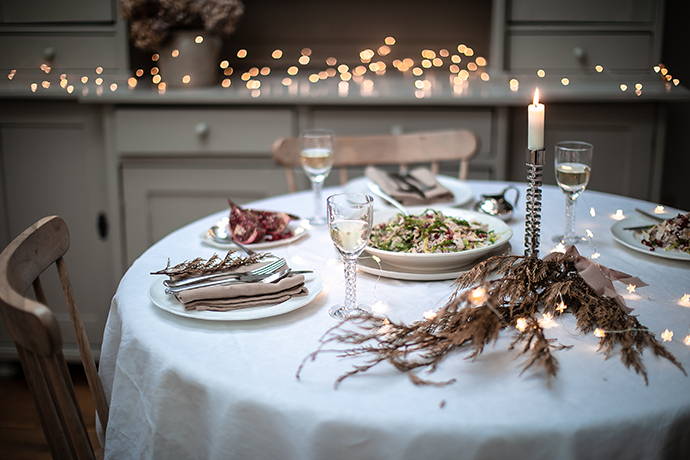 ---