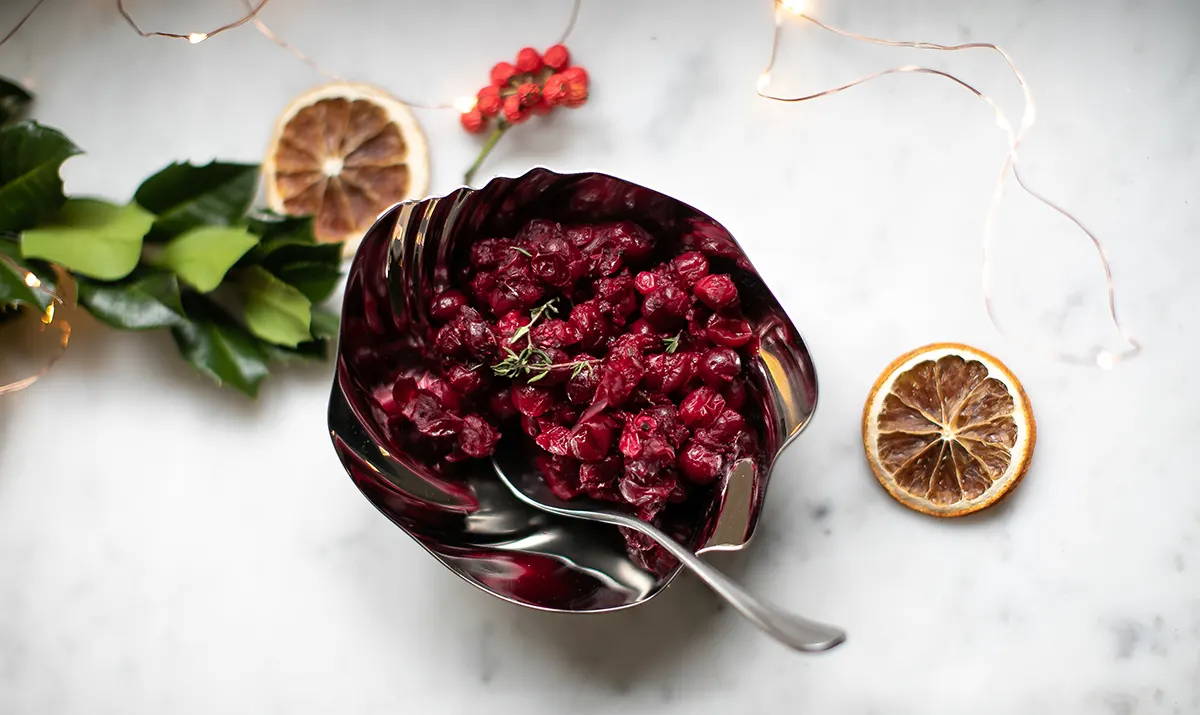 CRANBERRY & REDCURRANT SAUCE
Liven up your Christmas dinner with this sweet & sour sauce made from a beautiful blend of berries.
---
COOKING TIME:
Prep - 10 minutes
Cook - 10 minutes
---
- 300g fresh or frozen cranberries
- 75g redcurrants
- 2 tbsp golden caster sugar
- A few sprigs of fresh thyme
- Zest and juice of an orange
---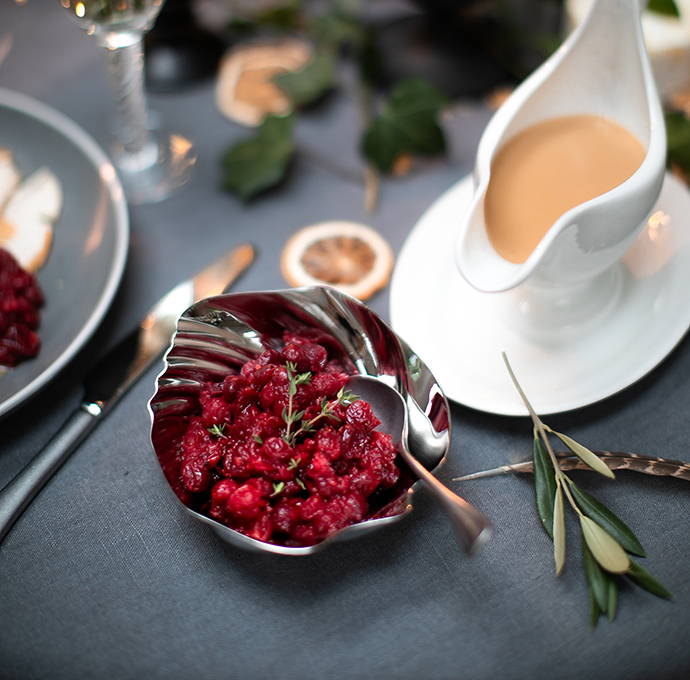 1 - Scrape the thyme leaves away from the more woody stalks and add to a pan with the rest of the ingredients.
2 - Heat gently over a medium heat and simmer for 10 minutes or so, until the berries have broken down into a thick jammy sauce.
3 - Allow to cool then store in an airtight container or jar in the fridge for up to a week.
---