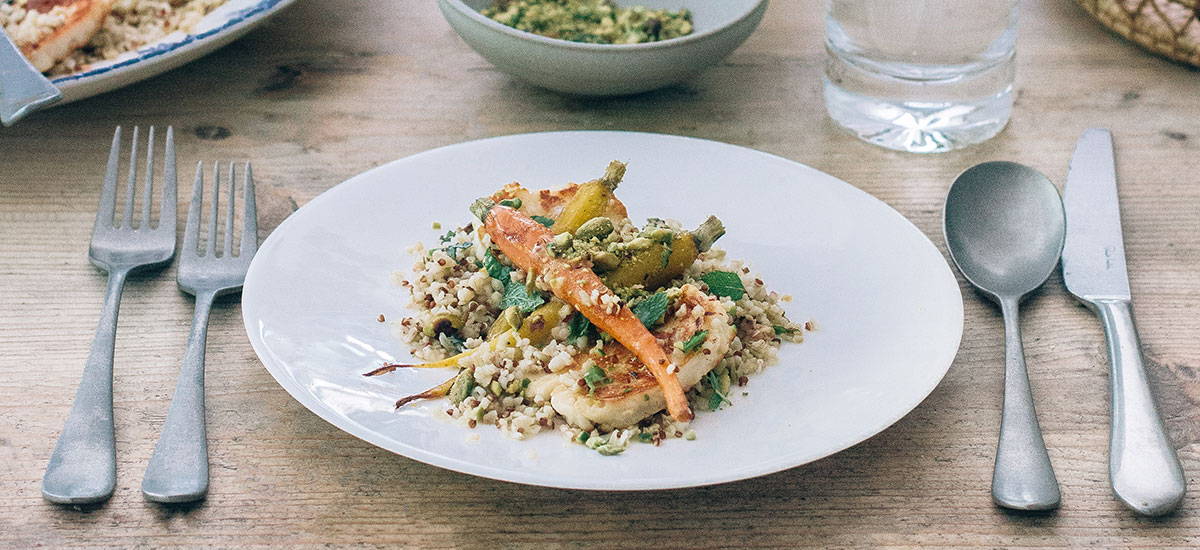 HONEY ROASTED CARROT, HALLOUMI & FREEKEH SALAD
This Middle Eastern inspired salad is the perfect dish to enjoy with friends and family whatever the weather. A hearty salad packed full of flavours, this recipe is easy to make and works well as a main meal or an accompanying side dish.
---
COOKING TIME:
Prep - 10 minutes
Cook - 25 minutes
---
For the salad:
- 300g baby carrots, peeled
- 2 tbsp olive oil
- 2 tsp runny honey
- ½ tsp paprika
- 120g freekeh
- 250g halloumi, sliced into 1cm pieces
- large handful basil/mint/coriander/parsley, finely chopped
- 40g pistachios, shelled and roughly chopped
For the dressing:
- 3 tbsp extra virgin olive oil
- 1 tbsp lime juice
- pinch of za'atar
- sea salt and pepper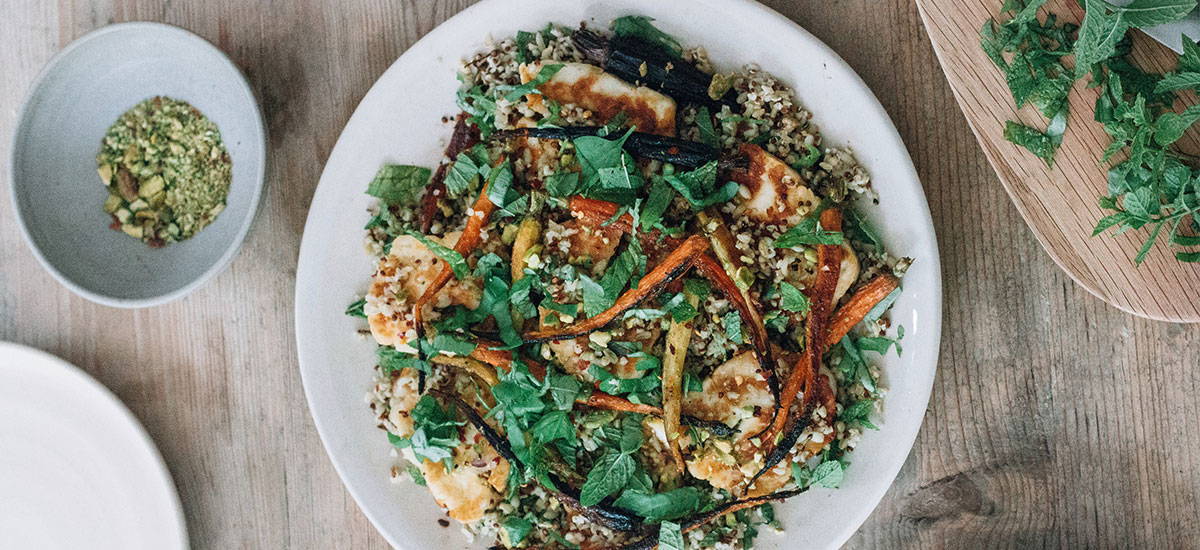 1 - Preheat the oven to 180°C. Toss the carrots with 1 tbsp of the olive oil, 1 tsp of honey and paprika and place on a large baking tray. Roast for 20-25 minutes, until cooked through and starting to caramelise at the edges.
2 - Meanwhile, bring 1 litre of water to the boil, add the freekeh and cook for 10-12 minutes, until soft but still with a little bite (check the cooking instructions on the packet as the timings can sometimes differ). Drain the freekeh and set aside to cool.
3 - Heat the remaining 1 tbsp of olive oil in a large frying pan over a medium/hot and fry the sliced halloumi, turning after about 2 minutes, when it starts to brown. Continue to fry on the other side for a further 2 minutes. Drizzle over the remaining teaspoon of honey and remove from the heat.
4 - To make the dressing, put all the ingredients together in a jar or bowl and whisk until fully combined. Add more seasoning to taste.

5 - Toss the roasted carrots, freekeh, half the herbs, half the pistachios and a little dressing together. Scatter over the halloumi, the remaining chopped pistachios and the remaining herbs. Drizzle over a little more dressing and serve straight away.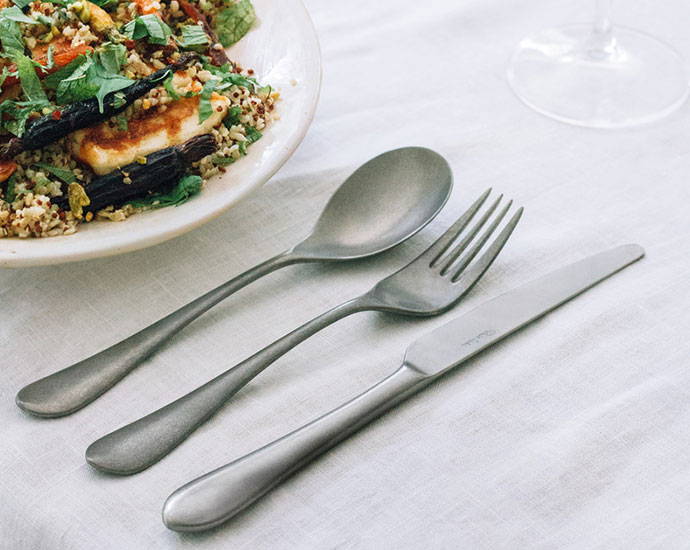 ---