Simply delicious & perfectly compliments your turkey.
---
COOKING TIME:
Prep - 10 minutes
Cook - 15 to 20 minutes
---
- Turkey drippings
- 3-4 star anise
- 4-5 fresh bay leaves
- 2-3 sprigs of fresh rosemary
- 50ml Marsala wine
- 250ml chicken stock
- 50g unsalted butter
- 50g plain flour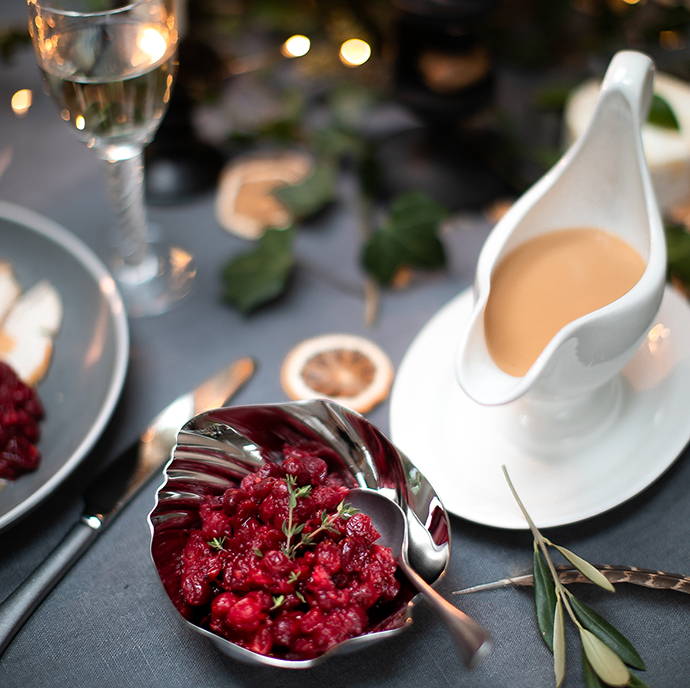 1 - After cooking your turkey, put the roasting pan, with the remaining cooking juices, dripping and vegetables (if used) on a high heat on the hob of the oven. Skim away any excess fat.
2 - Add to the pan the star anise, bay, rosemary and Marsala wine and chicken stock and stir all together over a high heat. Bring to the boil and continue to stir, bubbling over the high heat for 15 - 20 minutes.
3 - Remove from the heat and carefully drain the liquid through a fine mesh sieve into a heatproof jug. Discard the remnants in the sieve. Allow the juice to sit in the jug to cool for a short while.
4 - During this time the juice may separate in the jug with the fat rising to the top. Skim away as much of the fat as possible.
5 - Meanwhile in a small saucepan, melt the butter and stir the flour into it until lightly browned and forming a paste.
6 - Gradually pour the contents of the jug into the paste, stir, or use a small whisk to combine the paste with the turkey juice.
7 - When all the juice is added keep stirring until thickened and smooth. Add a little hot water if too thick until the right consistency is formed.
8 - Serve the gravy warm.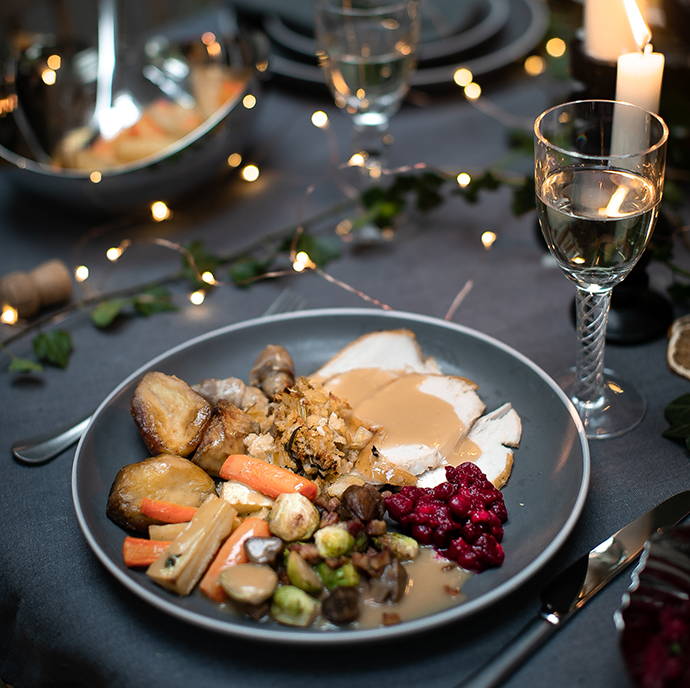 ---