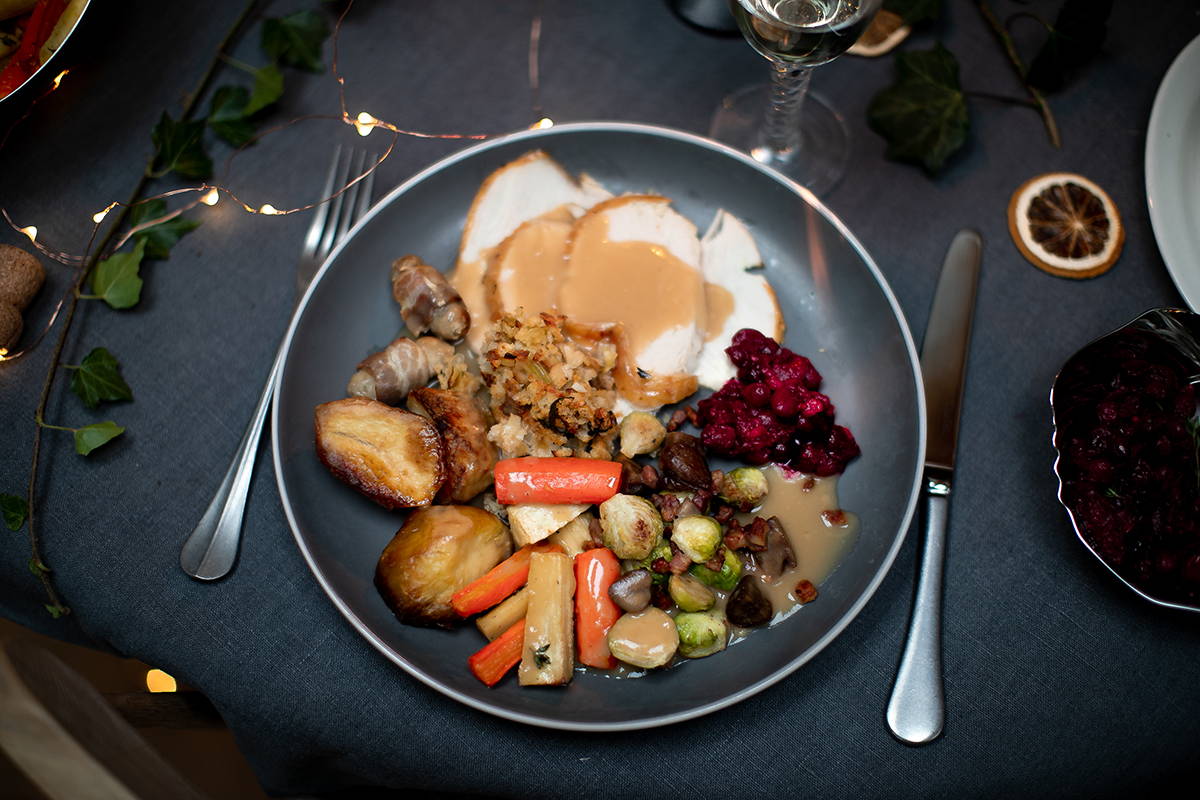 PAN FRIED BRUSSELS SPROUTS WITH CHESTNUTS & PANCETTA
A classic combination, simple and healthy – the perfect Christmas dinner trimmings.
---
COOKING TIME:
Prep - 15 minutes
Cook - 10 minutes
---
- 500g brussels sprouts trimmed and sliced lengthways in half
- 200g cooked vacuum packed chestnuts, cut in half
- 20g unsalted butter
- 130g pancetta, diced
- Zest from 1 orange
- Seasoning
---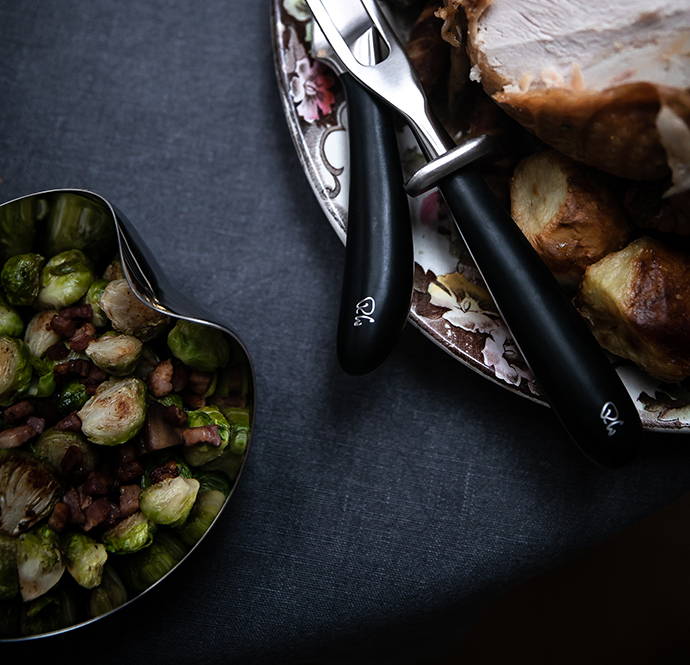 1 - Bring a large pan of salted water to the boil. Add the sprouts and blanche for 2 minutes. Strain the pan and put the sprouts to one side.
2 - Fry the pancetta over a high heat in a dry frying pan for 5 minutes.
3 - Turn the pan down to the lowest setting and put the butter in to melt.
4 - Once melted, return to a high heat and add the chestnuts, sprouts and zest. Fry for 5-10 minutes, stirring often, until the sprouts are crisp and golden.
5 - Serve warm.
---