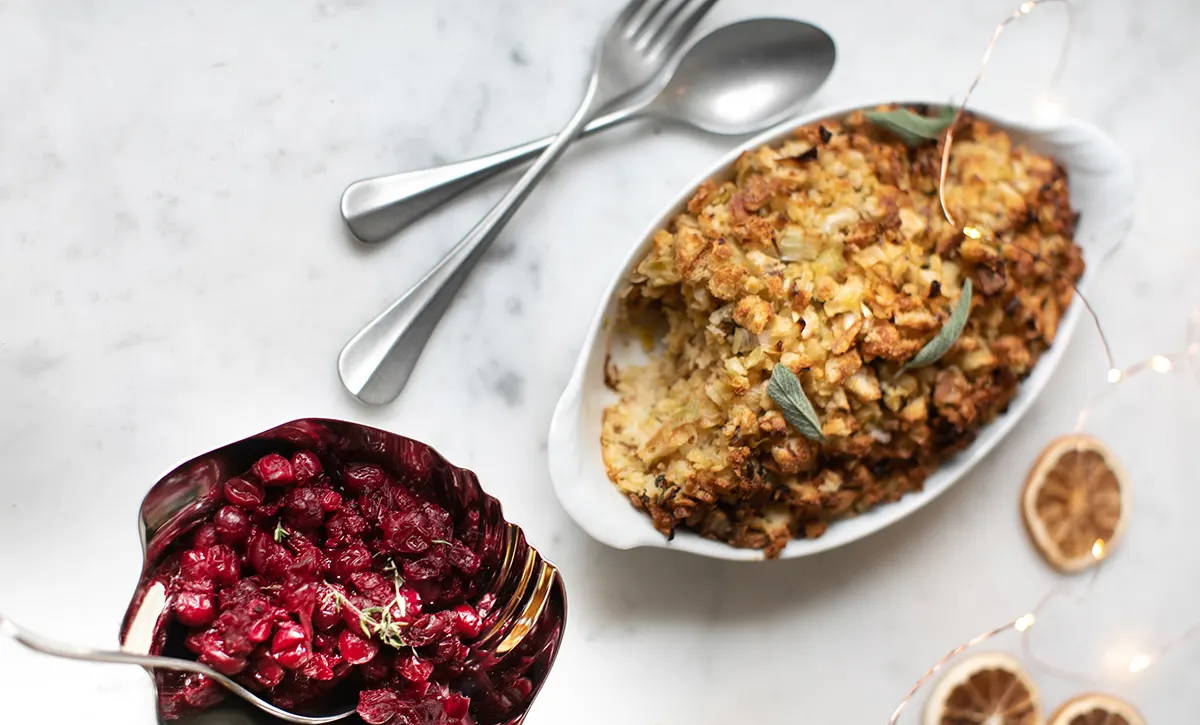 SOURDOUGH SAGE & ONION STUFFING
Aromatic and versatile – use as a delicious side or turkey stuffing.
---
COOKING TIME:
Prep - 15 minutes
Cook - 30 to 40 minutes
---
- 30g butter
- 1 onion, peeled and finely diced
- 1 leek, finely sliced
- 1 garlic clove, crushed
- 3 bay leaves
- A large handful of fresh sage leaves, finely chopped/ 1 tbsp dried sage - 160g fresh sourdough breadcrumbs
- 1 large egg, beaten
- seasoning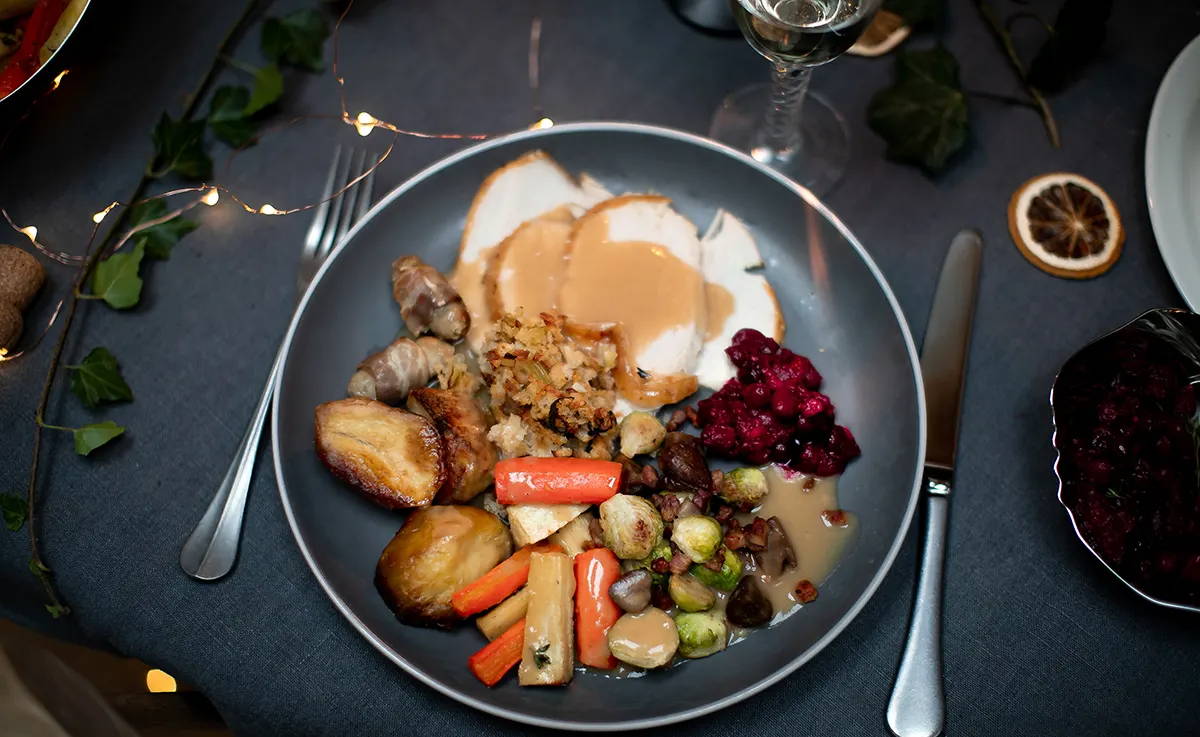 1 - Preheat the oven to 180°C.
2 - Melt the butter in a frying pan over a medium heat, add the onions and bay leaves and saute for a few minutes until the onion is translucent. Add the leek and saute for a further 5 minutes. Next add the garlic and sage and continue to cook for a couple more minutes.
3 - Remove from the heat, remove and discard the bay leaves and allow to cool.
4 - To make the breadcrumbs. Blitz chunks of sourdough bread in a food processor. Stale bread works well for this.
4 - In a bowl, mix the breadcrumbs with the beaten egg. Stir in the onion mixture and add salt and pepper.

5 - Spoon the mixture into an ovenproof dish pressing down to fill the dish but spoon the last bits of the mix loosely on the top. Bake in the oven for 20-30 minutes until golden and crisp on top.
6 - Alternatively use to stuff the turkey before cooking.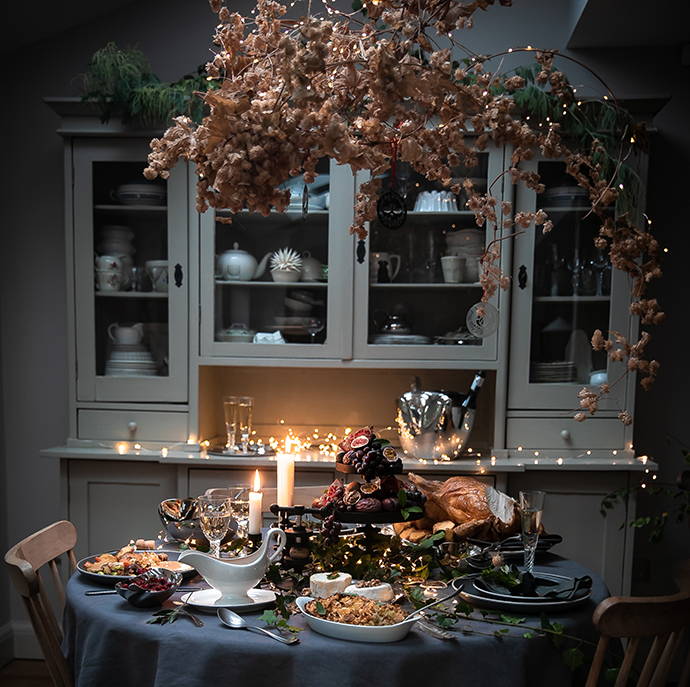 ---