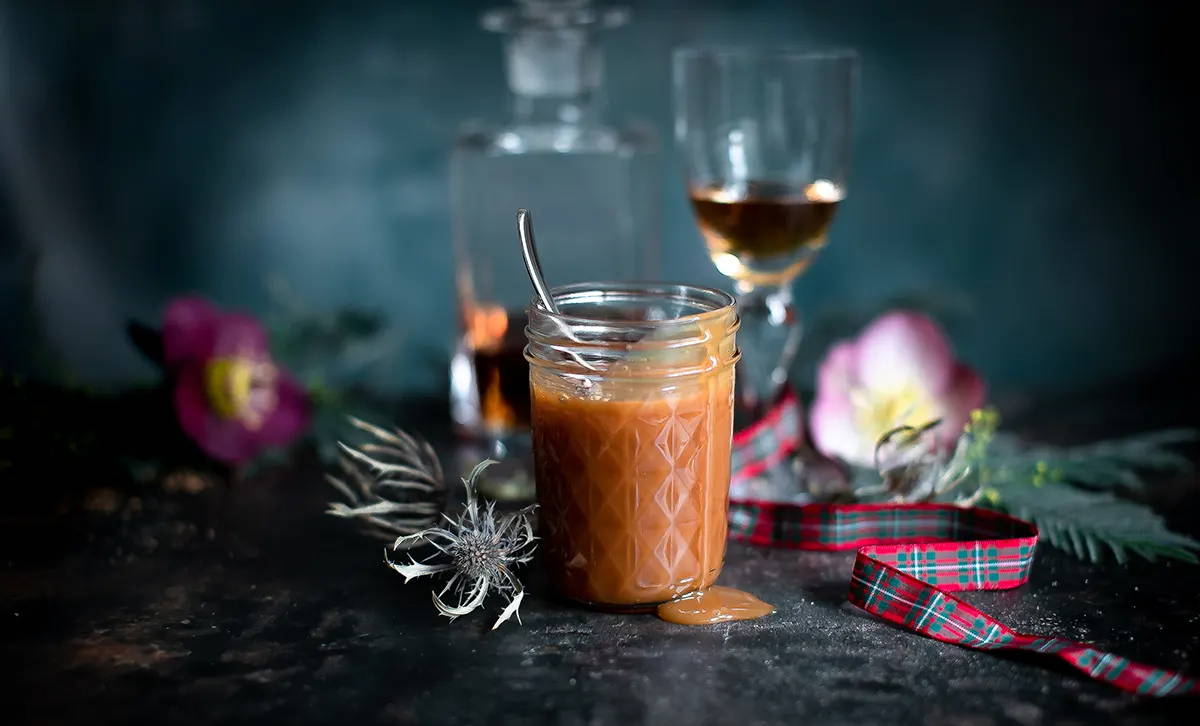 SPICED WHISKY CARAMEL SAUCE
A luscious, golden caramel sauce infused with whisky to drizzle and save for later.
---
SERVES:
2- 4 people
1 Jar approximately 370g
COOKING TIME:
Prep - 5 minutes
Cook - 10 minutes
---
- 160g soft brown sugar, such as light muscovado
- 120g unsalted butter, cubed
- 100ml double cream
- Pinch of coarse sea salt
- ½ tsp ground cinnamon
- ¼ tsp ground cardamom
- 1 tsp of vanilla extract
- 2 tbsp of whisky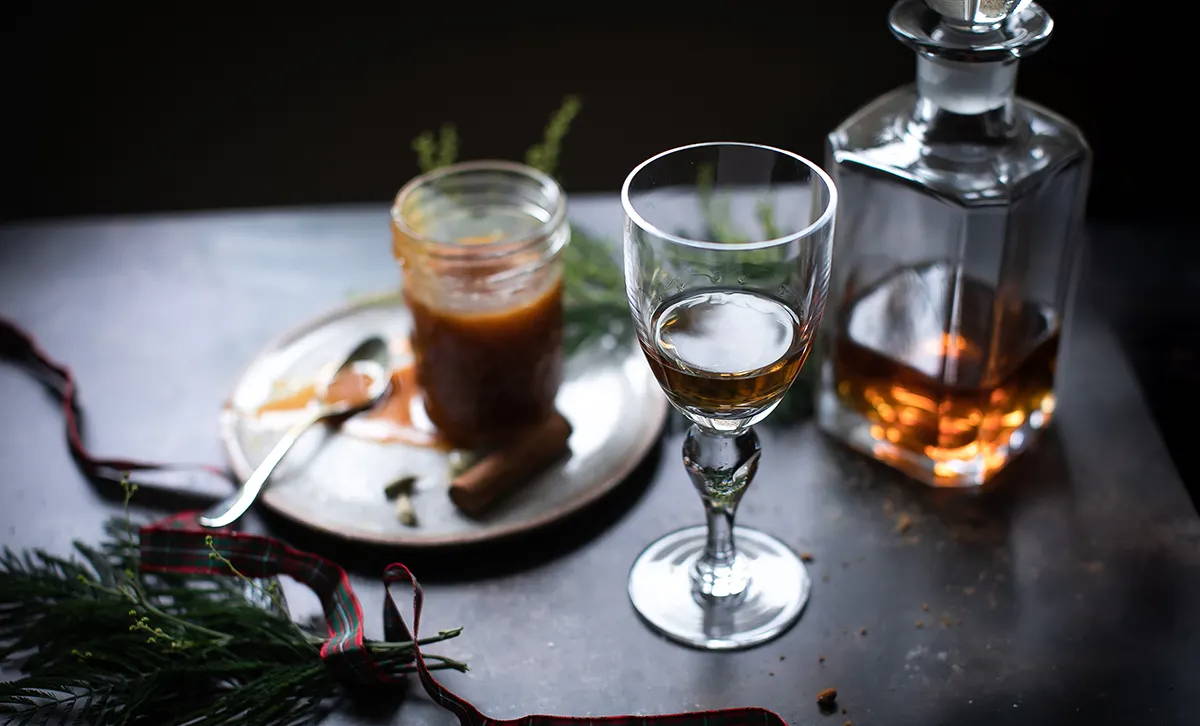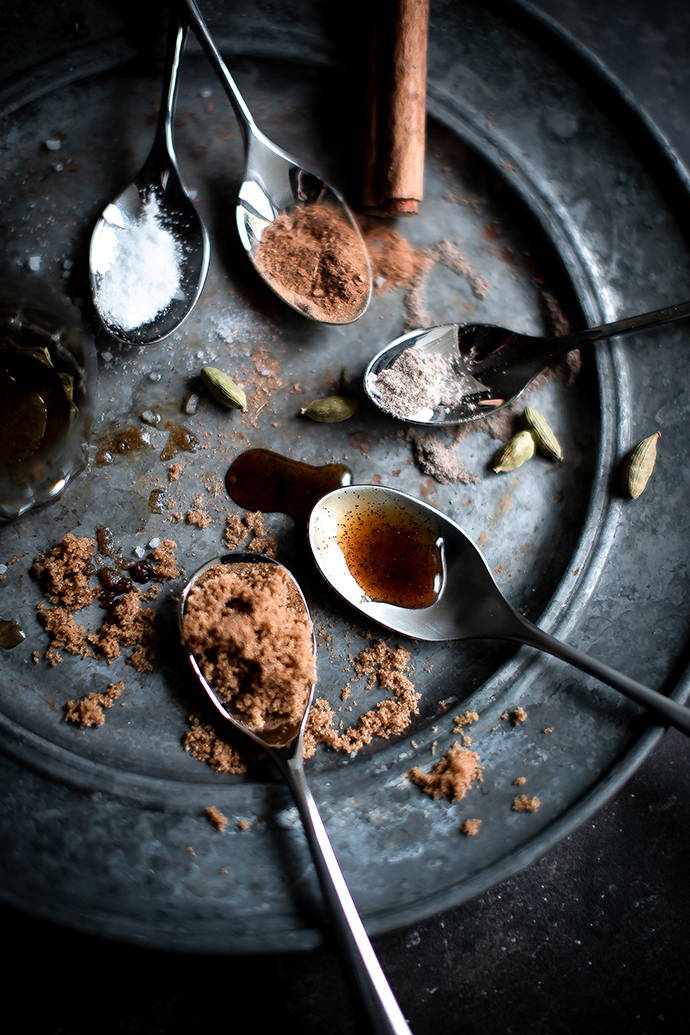 1 - Add the sugar to a heavy bottomed pan with 4 tablespoons of water and heat over a moderate heat until the sugar has all melted and formed a rich bubbling syrup. This should take approximately 3-5 minutes and the sugar should be all melted and feel smooth not grainy when stirred.
2 - Turn the heat down to low and add the butter, cinnamon, cardamom and vanilla extract, whisking as it is melted and combined into the sugar syrup. Return the heat to moderate to high and allow the syrup to bubble away for a few minutes until it begins to thicken slightly. Watch carefully to avoid burning and turn the heat lower if necessary.  
3 - Remove the pan from the heat and stir through the double cream, salt and whisky. The caramel should be runny - it will thicken when cooled.
4 - It can be served warm over puddings or poured into sterilised jars to eat on another day.  
5 - The caramel will keep well in the fridge for up to a week. It may set firm once chilled so remove from the fridge at least an hour before serving. If the caramel is still too firm to pour it can be gently warmed through in a pan or the microwave.
NOTES
- Take care when handling hot caramel sauce and allow it to cool slightly if using straight away.
- Watch the pan during cooking. Sugar can burn very easily and so turn the heat down if there is a chance this might be happening. If wisps of smoke rise up from the caramel then the sugar is catching on the pan and the heat should be turned down.
- Ground ginger and allspice make good alternatives to the cinnamon and cardamom. Rum could be used in place of the whisky.
---