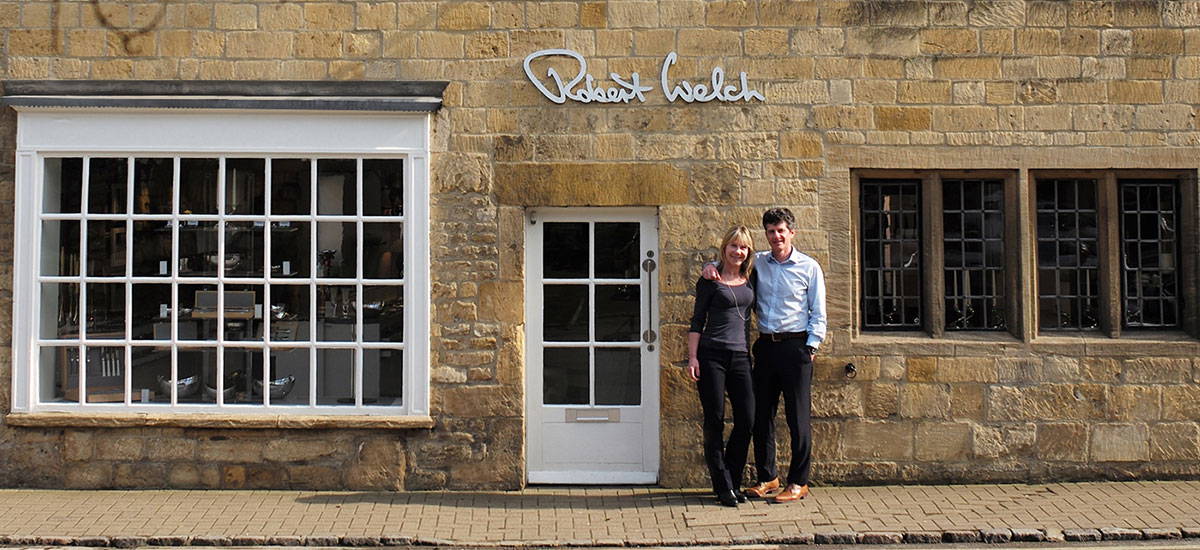 THE LEGACY OF ROBERT WELCH
Alice and Rupert Welch reflect on their father's legacy.
---
When Robert Radford Welch started his company in 1955, he began building a design legacy that remains an abiding principle and inspiration for his children Rupert and Alice Welch, joint Managing Directors of Robert Welch Designs.
As the company moves into a new decade, Alice and Rupert reflect on the way they have embraced that legacy and how it continues to shape the future of the company and the places we call home.
Tell us about your Father's legacy. What does it mean to you and the company today?
Rupert:
Alice and I feel that the most important part of our inheritance are the design principles and philosophy we take to approach and create products. It's become the DNA of the company. We lived and breathed design as we were growing up and instinctively used that education when we joined Dad in the business nearly 30 years ago. When Dad passed away, it just wasn't questioned that we would continue to use that legacy; not by living in the past, but by building on it and evolving it even further. It is important to stay true to his original design ethos, to work with his legacy but still forge ahead.
For example, take a kitchen knife – Dad designed Kitchen Devil Professionals in the 1970s. It's our job to ask: 'how can we make a kitchen knife even better? How do we take it to the next level?' It was that kind of questioning which led to our Signature range of Kitchen knives. Sometimes this can involve very small changes, but you often have to do a lot of work to make just the right change – even a small one - to create a really good product
Alice:
Rupert and I discuss and consider many possible products. It would be so easy to follow fashion and respond to the trends that are out there. Dad disliked passing fashions, and talked about searching for 'eternal values'. He was modest about giving his views on trends in design because he felt that, as he worked primarily in metal, a material which lasts and lasts, he should aim for a style that would not date.
Our strategy is to design for the home, specifically from the kitchen to the table, always being mindful of how people use our products. We try to remain true to his timeless aesthetics and hope that our products might stand the test of time to become heirlooms, just as his have.
Are there times when you have to re-immerse yourself in that legacy?
Yes, funnily enough just this morning we've been planning for the next three years, and a large part of that is a project to photograph aspects of the archive and make the images searchable.
The archive was stored for many years in the attic of the mill, an old building where conditions varied daily. As a consequence, conflicting materials in many of the books and rolls of drawings were beginning to impact on each other and cause damage.
Seven years ago we removed the archive and had it catalogued and repackaged. It is now housed in a new, environmentally monitored store. This was a positive step for the collections, but it meant that Rupert and I and the design team could no longer just wander up to the attic and look around, flick through the sketchbooks and pick up Dad's designs.
This could have had the effect of making the collections less visible within the company, but with the ongoing project to photograph the 600 plus sketchbooks and thousands of drawings we will ultimately be able use the visual legacy much more readily in our design research.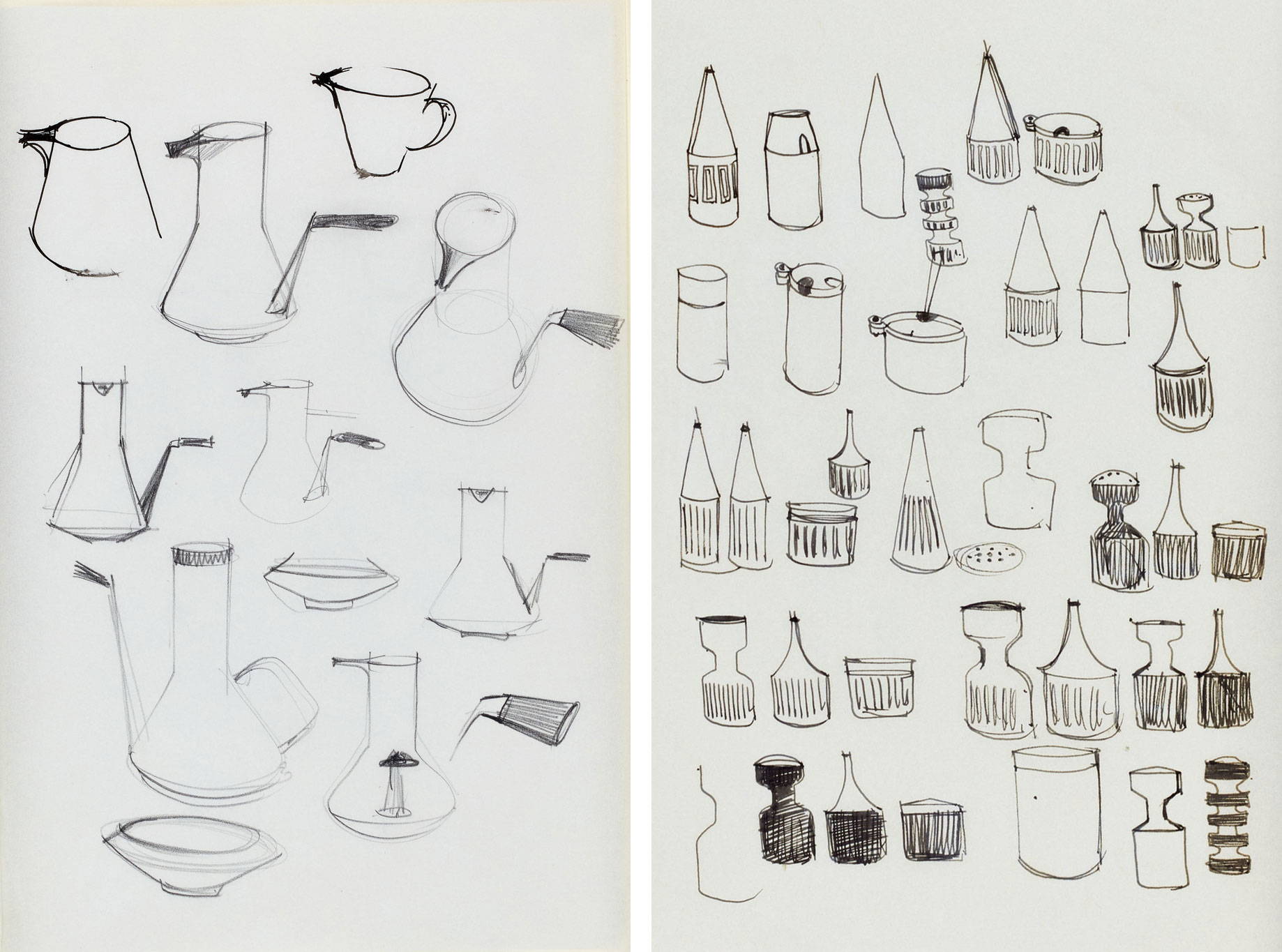 ROBERT WELCH'S SKETCHES FROM THE ARCHIVES & SKETCHBOOKS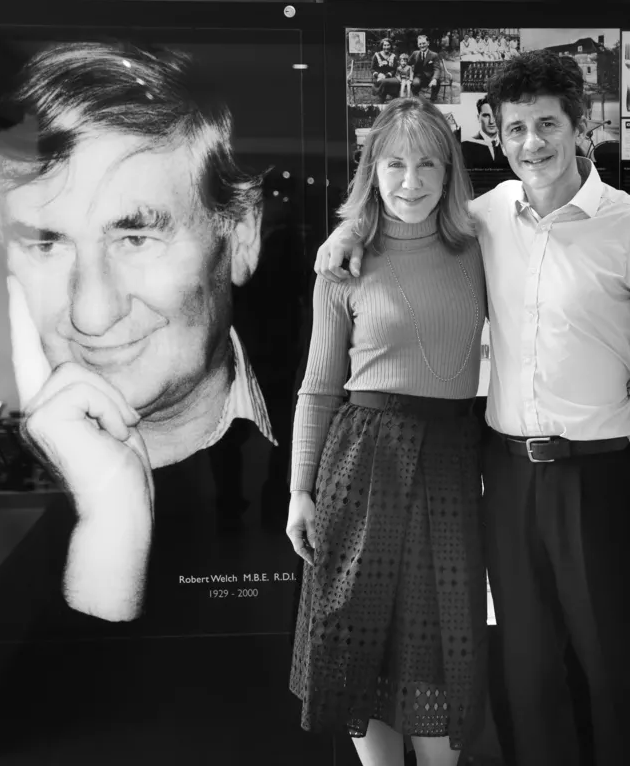 When you look back are there things that still surprise you?
Alice:
Oh yes definitely! Quite often it can just be a spark of inspiration that helps us to say, right, we are going to build a whole design on just that little element that we've seen.
The sketchbooks contain a wealth of information but it isn't that easy to access, the pages are fragile and it takes time to look through them carefully. The project to digitise material will allow us to search through at the touch of a button, and to zoom into images to see in much more detail than we would be able to with the naked eye. This will give us a whole new perspective on our Father's work.
Do you still find ways of looking at the legacy with fresh eyes?
Rupert:
Looking through the archive in this way you might focus in on a line or a shape and then keep that in the forefront of your mind as you move forward with a new concept. This means that the design is new but it uses language which is instantly recognisable. It is the same as looking at old prototypes or models, which we also have thousands of in the archive. You might pick the really good elements from a design and say these are all brilliant, but we will improve on the weaknesses and take it to another level – that might be in perfecting the idea, the actual design, the materials, the manufacturing or the finish.
One of our new designs for 2020 Radford Air is a hollow-handled pattern, which is quite rare these days. It is inspired by one of Dad's desires to create cutlery which was perfectly balanced in the hand, and takes his original designs from the early 80s as inspiration.
When people use it they absolutely adore the way it feels so different and alters their experience of eating. We have called it Air because it is very light; it goes against the expectation of heavy cutlery but it still has a feeling of quality.
Alice:
Another new cutlery range is Skye, which uses texture. Dad was careful with pattern and quite minimal in his approach to using it, but this design takes its inspiration from techniques that he would have used as a silversmith in the workshop. The markings on the surface reflect a technique known as long hammer planishing.
We haven't really used texture and pattern much but it worked very well in another pattern, Honeybourne which used round hammer planishing as its inspiration. These designs feel right because they are tired to our roots.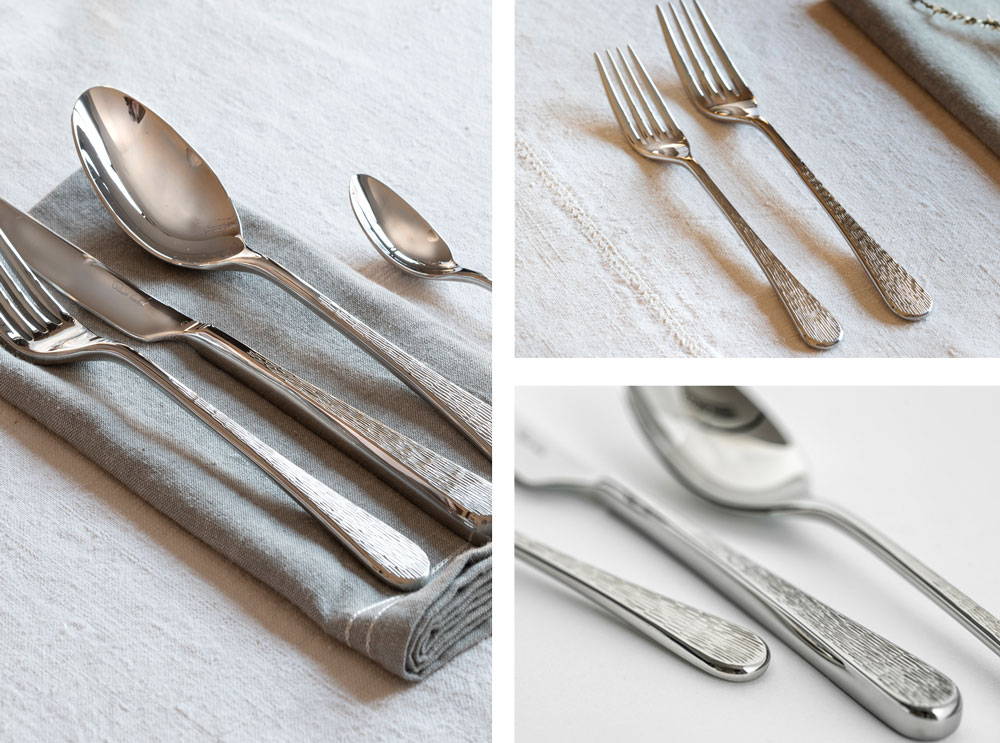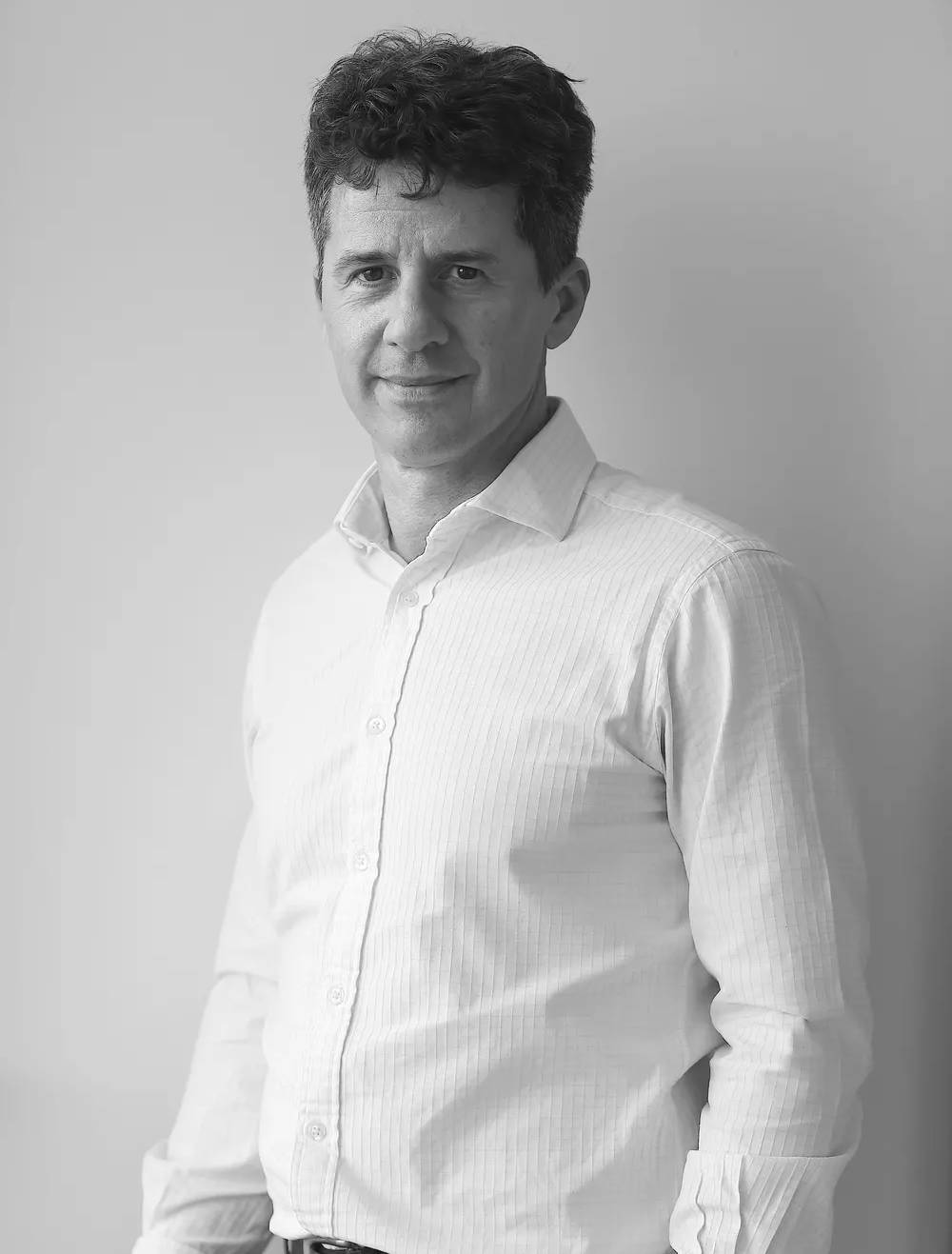 RUPERT WELCH - MANAGING DIRECTOR
Rupert, how much of your work is driven by practicality and what is happening in the marker, against inspiration from your own past?
Well, we don't want to be led but there is a balance to be had as you have to make products that people want to buy. For example, there are lots of coloured finishes coming out - especially gold and copper - which we did look at, but it didn't really work for us.
One of my favourite quotes from my Dad is about the bravery of trying, from a film made about his career by the BBC: "There has to be this flow of new designs all the time, and there's going to be failures - no doubt about that, but you have to have the faith and the courage to keep on and on trying new things." RW, Designers, 1986
What we like is when somebody looks at what we do and says, 'that's a Robert Welch product', and then we know we have our own identity, with designs that are enduring and timeless. We always sense-check things against our core design principles. The hope is that each piece that leaves the studio will stand for itself aesthetically and have a long life.
What would you say is a more breakaway design for you?
We are creating new cutlery designed that are pushing boundaries. We launched Contour Noir last year, which uses a combination of plastic and metal. It uses different angles and shapes, and therefore creates a new sensation in the hand, The reaction we have had to it has been great. It is still cutlery - Robert Welch cutlery - but it is something new and innovative.
Alice, have you ever been tempted to design anything completely different?
We consider and talk through any number of products that people use in the home and then we both, actually often by mutual agreement, pull back.
The only exception to that was when we were asked to create bathroom fittings by John Lewis. It's proven very successful. It isn't an area we would have wandered off to in our own right, although Dad had been designing bathroom fittings and general ironmongery such as door handles and letterboxes since the 1960s.
How do you see the future?
We have people regularly come into the shop in Chipping Campden and say they've had our cutlery for 30, 40, 50 years. They still love it and they still use it. In fact it's one of the few products in their life that they've possibly used every day for 50 years which is extraordinary really.
Our legacy becomes part of their legacy and lives. I hope we can continue to impact peoples' lived experience in that same way. There are a few new products in the pipeline, but they are a surprise!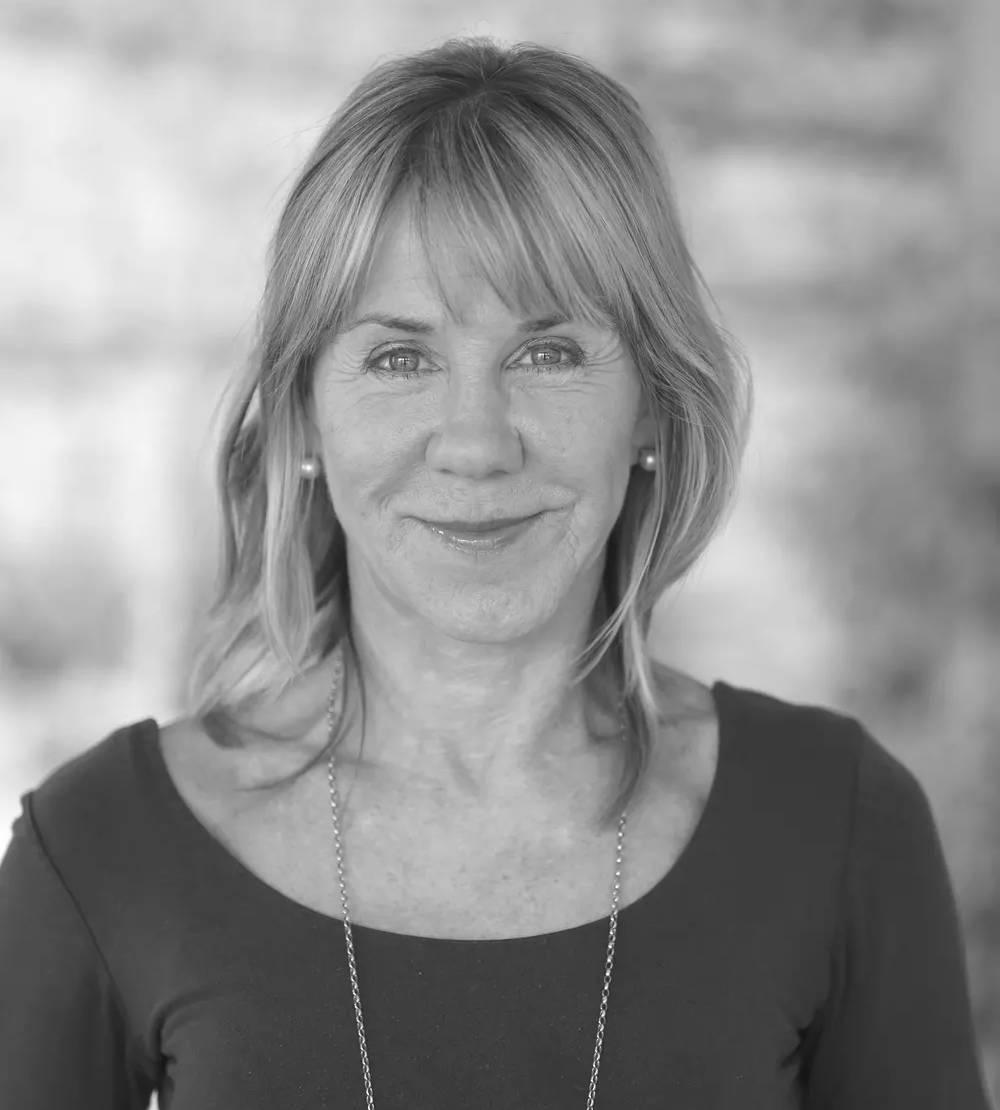 ALICE WELCH - MANAGING DIRECTOR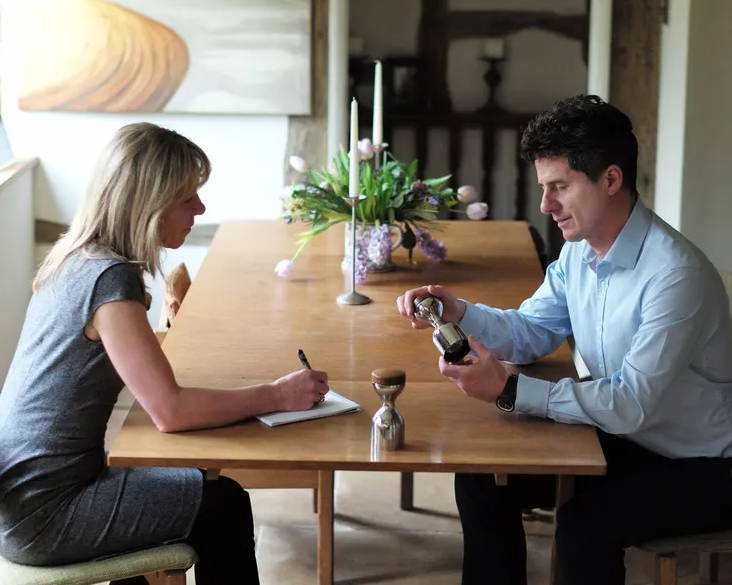 With the environment so much on the agenda, is sustainability important to you?
Definitely. The beauty is we work with stainless steel, which is a sustainable material, so we have a very good start.
Another way of looking at sustainability is the product lasts for such a long time. It is made to last so it doesn't have to be disposed of and when it does, it can be passed on or recycled.
Interestingly that's always been part of our story, but has become even more relevant today.
So what will you take forward into the future and how do you want to contribute to that legacy yourselves?
Alice:
We would like to develop and encourage the young designers of the future with a view to keeping Britain on the map for excellence in design, and we have exciting developments in mind to do just that. Also, we very much look at the longevity of the business. We have put together a family constitution because we want to protect Robert Welch Designs, to let it survive (and hopefully thrive!) as a business for many generations ahead.
Rupert:
Dad's principles are instilled in us but we need to work to pass that knowledge on. A product's got to feel right, it's got to look right, it's got to handle right, and it's got to do what it's meant to do. The details are very important, and if you get those right, you'll be successful.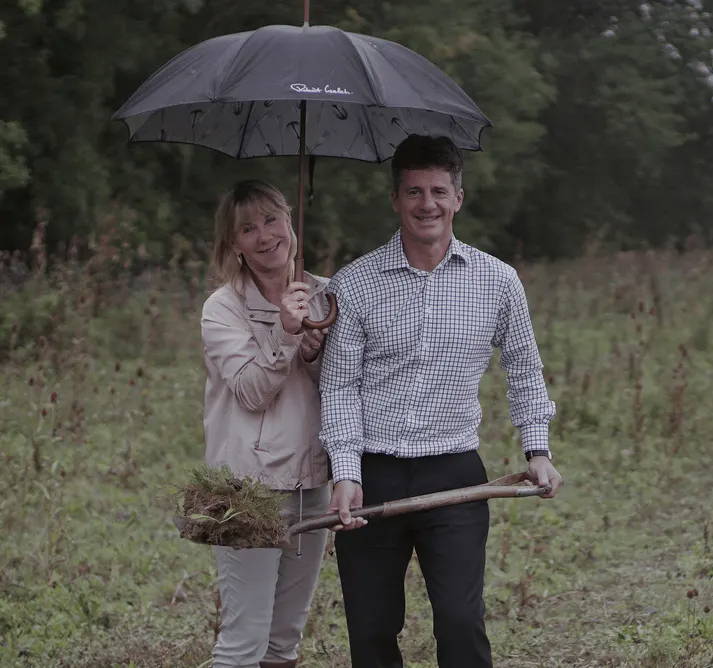 DESIGNING THE ROBERT WELCH WAY
When Robert Welch left the Royal College of Art in 1955 he set up with just his drawing board and a camp bed in a little rented room in a disuSed workshop in the 18th Century Silk Milk in Chipping Campden in the English Cotswolds Hills.
Find out how Robert Welch's strong design principles led him to becoming an MBE and a Royal Designer for Industry.